Rolls-Royce Phantom VIP,4SEATS,MASSAGE,STARLIGHT,NOVITEC 24"
Rolls-Royce Phantom VIP,4SEATS,MASSAGE,STARLIGHT,NOVITEC 24"
Limousine, Gebrauchtfahrzeug
---
669.990 € (Brutto)
Inkl. 19% MwSt.
sofort verfügbar
| | |
| --- | --- |
| Kilometerstand | 3.900 km |
| Zustand | Gebrauchtfahrzeug |
| Erstzulassung | 02.2022 |
Leistung

420 kW (571PS) Automatik, Benzin

Navigationssystem

ESP

Head-Up Display

Sitzheizung
---
---
Detailinformationen
Motor & Getriebe
Kraftstoff:
Benzin
Getriebe:
Automatik
Leistung:
420 kW (571PS)
Daten
Zustand:
Gebrauchtfahrzeug
Erstzulassung:
02.2022
Energie & Umwelt
Verbrauch komb.*:
≈13.9 l/100km
Verbrauch innerorts*:
≈21.4 l/100km
Verbrauch außerorts*:
≈9.7 l/100km
CO2-Emissionen komb.*:
≈345 g/km
---
Optik
Farbbezeichnung:
Special Paint Gala Blue
Außenfarbe:
Blau
Innenausstattung:
Vollleder, Andere
Weitere Daten
Anzahl d. Türen:
4/5
Anzahl Sitzplätze:
4
Fahrzeugnummer:
374356441
---
Sicherheit:
ABS
ESP
Isofix
Servolenkung
Traktionskontrolle
---
Komfort:
Regensensor
Zentralverriegelung
Elektr. Sitzeinstellung
Elektr. Seitenspiegel
Sitzheizung
Elektr. Fensterheber
Lichtsensor
Multifunktionslenkrad
---
Multimedia:
Bluetooth
Multi-CD-Wechsler
Head-Up Display
Navigationssystem
Bordcomputer
---
Extras:
Leichtmetallfelgen
Nichtraucher-Fahrzeug
Garantie
---
Beschreibung
Traumhafter Rolls-Royce Phantom
Deutsches Fahrzeug
Exclusiv Bespoke Abteilung
VIP Paket
4 Seats / 4 Einzelsitze / Massage Seats
Deutsches Fahrzeug / German car
RR Werksgarantie und Servicepaket
Unfallfrei / accident free
Neuwertiger Zustand
Sofort verfügbar / Today free
Netto/Exportpreis = 563.000,-€
---
Gerne erstellen wir Ihnen ein individuelles Finanzierungs-Leasingangebot
Finanzierung über Auto Europa Bank möglich
---
NOVITEC SPOFEC 24" WHEELS
NOVITEC SPOFEC CAN-TRONIC FAHRWERKSMODUL
---
Rolls-Royce Phantom SWB
Leather Interior Colour Arctic White with Finishing Pack Navy Blue
Main Exterior Colour: Bespoke Ext. Colour 1 Gala Blue
---
[LA0R5] Commissioned Collection Umbrellas Navy
[LA3R5] Umbrella Handle Colour Navy
[LAM] Colour-Keyed Boot
[LANR5] RR Monogram to all Headrests Navy
[LM0-R5] Door Upper Navy Blue
[LM8-R5] Seatbelts Navy Blue
[LM9-R5] Carpet & Floormats Navy Blue
[LMQ-R5] Armrests, Lids & Pockets Navy Blue
[LMT-R5] IP Top Navy Blue
[LMW-R5] Pillar Trims Navy Blue
[LMX-R5] Headlining, Sunvisors & Grab Handles Navy Blue
[LMY-R5] Rear Parcel Tray Navy Blue
[LMZ-R5] Rear Parcel Tray Surround Navy Blue
[LA1R5] Umbrella Secondary Colour Navy Blue
[LAPR5] Contrast Seat Piping Navy Blue
[LMD-R5] Seat Valance & Seat Backs Navy Blue
[LMP-R5] Centre Console Navy Blue
[LMS-R5] IP Lower Navy Blue
[LVH] Piano White
[LMH-R5] Rear Seat Armrest Navy Blue
[LMR-R5] Front Console Navy Blue
[RD3] Short Coachline - Single
[319] Universal Garage Door Opener
[322] Comfort Entry System
[420] Rear Privacy Glass
[460] Individual Seat Configuration
[4T6] Rear Massage Seats
[4T7] Front Massage Seats
[5AC] High-Beam Assistance
[5AS] Driving Assistant
[5DF] Active Cruise Control
[601] Television Tuner
[610] Head-Up Display
[654] DAB Tuner
[6AC] Intelligent Emergency Call
[6AE] Teleservices
[6AK] Connected Drive Services
[6AM] Real Time Traffic Information
[6CP] Apple CarPlay
[6FR] Rear Theatre Configuration
[6UK] Night Vision with Pedestrian Recognition
[6WD] WiFi Hotspot Preparation
[8KL] Oil service Int. 15.000 km / 12 Months
[8R9] Refrigerant
[940] Special Request Equipment
[L0ER5] Signature Key Navy Blue
[L1E] Treadplates -"Phantom"
[L1X] Indulge Bespoke Clock
[L2A] Cascade Steel
[L2G] Polished Metal Fuel Filler Cap
[L5A] SoE Embossed on doors
[LAFR5] Leather Finishing Pack Navy Blue
[LCAHU] Pinstripe Applied to Wheel Centre Grace White
[LE1ZZ1] Main Exterior Colour Bespoke Ext. Colour 1 Gala Blue
[LE5HU] Coachline Colour Grace White
[LL1FW] Primary Interior Colour Arctic White
[LL2R5] Secondary Interior Colour Navy Blue
[LLE] Bespoke Interior - Module Editing
[LMA-FW] Seat Main Body Arctic White
[LMC-FW] Seat Inner Arctic White
[LMF-FW] Seat Gussets Arctic White
[LMK-FW] Main Door Arctic White
[LML-FW] Inner Door Pockets Arctic White
[LMU-FW] IP Inner Arctic White
[LXX] New Bespoke Feature
[RA1] Picnic Tables
[RAP] Veneered Steering Wheel Spokes
[RL3R5] Coloured Steering Wheel Navy Blue
[RM3] Chrome Plated Visible Exhausts
[RPE] Rolls-Royce Bespoke Audio
[RRS] Shooting Star Headliner
[RSF] Fixed Rear Seat Middle
[Z02] Driver Assistance System
[7OG] Immersive Seating with Centre Console
[79C] Spirit of Ecstasy
[I A2HU] Umbrella Bead Colour Grace White


Wichtiger Hinweis – Wichtige Information Trotz sorgfältiger Überprüfung aller Details in unserem Angebot kann es vorkommen, dass sich Fehler einschleichen. Teilweise werden diese durch Übertragungsfehler in den Systemen der verschiedenen Plattformanbieter verursacht. Daher möchten wir darauf hinweisen, dass sich alle Angaben ohne Gewähr verstehen und keinen Rechtsanspruch darstellen.
Rechtliches: Diese Verkaufsanzeige stellt kein Angebot im Sinne des §145 BGB dar. Vielmehr handelt es sich um Informationen zur Vertragsanbahnung. Die hier gemachten Angaben sind ohne Gewähr und stellen somit keine zugesicherten Eigenschaften dar.

---
Energieeffizienzklasse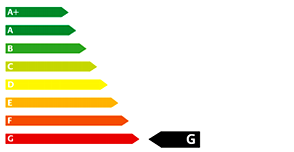 ---
* Weitere Informationen zum offiziellen Kraftstoffverbrauch und zu den offiziellen spezifischen CO2-Emissionen und gegebenenfalls zum Stromverbrauch neuer PKW können dem Leitfaden über den offiziellen Kraftstoffverbrauch, die offiziellen spezifischen CO2-Emissionen und den offiziellen Stromverbrauch neuer PKW entnommen werden, der an allen Verkaufsstellen und bei der Deutschen Automobil Treuhand GmbH unentgeltlich erhältlich ist unter www.dat.de.