BMW X5 xDrive50i SECURITY, VR4 ARMOURED, WERKSPANZER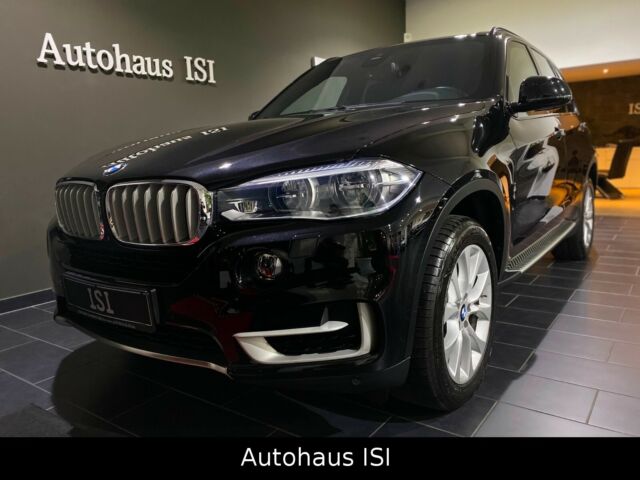 79.990 € (Brutto)
67.218 € (Netto)
19% MwSt.
SUV / Geländewagen / Pickup
Erstzulassung 07/2017
69.000 km
Benzin
330 kW (449 PS)
Automatik
Unfallfrei
Neuwertiger BMW X5 xDrive 50i SONDERSCHUTZFAHRZEUG
Gepanzert! Panzer! Armoured! Armored! Blindage! Blindé! Blindato! Blindata! Blindati! Protection! Security! Panzerung! Bullet Proof! Bulletproof! Gepansert! Бронированные! Páncélozott! I blinduar!
WERKSPANZER! BMW X5 xDrive50i SECURITY, original werksseitig gepanzert in Sicherheitsstufe B4/VR4 !
FACTORY ARMOURED BY BMW! SECURITY LEVEL B4/VR4
Deutsches Fahrzeug
Aus 1.Hand
Scheckheftgepflegt bei BMW
Unfallfrei-accident free
Neuwertiger Zustand
Netto/Exportpreis = 67.300,-€
Gerne erstellen wir Ihnen ein individuelles Finanzierungs-Leasingangebot
Finanzierung über Auto Europa Bank möglich
Hubraum 4.395 cm³
Anzahl Sitzplätze 5
Anzahl der Türen 4/5
Klimatisierung 4-Zonen-Klimaautomatik
Einparkhilfe Vorne, Hinten, Kamera
Airbags Front-, Seiten- und weitere Airbags
Farbe (Hersteller) BLACK SAPPHIRE METALLIC
Farbe Schwarz Metallic
Innenausstattung Vollleder, Schwarz
ca. 9,6 l/100km (kombiniert)
ca. 12,9 l/100km (innerorts)
ca. 7,7 l/100km (außerorts)
CO₂-Emissionen
ca. 228 g/km (kombiniert)
ABS
Alarmanlage
Allradantrieb
Ambiente-Beleuchtung
Armlehne
Beheizbares Lenkrad
Bluetooth
Bordcomputer
CD-Spieler
Dachreling
Elektr. Fensterheber
Elektr. Heckklappe
Elektr. Seitenspiegel
Elektr. Sitzeinstellung
Elektr. Wegfahrsperre
ESP
Freisprecheinrichtung
Isofix
Lederlenkrad
LED-Scheinwerfer
LED-Tagfahrlicht
Leichtmetallfelgen
Lichtsensor
Multifunktionslenkrad
Navigationssystem
Nebelscheinwerfer
Nichtraucher-Fahrzeug
Radio DAB
Regensensor
Scheckheftgepflegt
Schlüssellose Zentralverriegelung
Servolenkung
Sitzbelüftung
Sitzheizung
Sitzheizung hinten
Sommerreifen
Soundsystem
Start/Stopp-Automatik
Tempomat
Traktionskontrolle
Tuner/Radio
TV
Zentralverriegelung
Full Options
Leather "Dakota"/schwarz
S420Sun protection glazing
S423Floor mats velours
S428Warning triangle and first aid kit
S430Interior/outside mirror with auto dip
S441Smoker package
S453Climate-controlled seats, front
S456Comfort seat with memory
S488Lumbar support, driver and passenger
S493Storage compartment package
S494Seat heating driver/passenger
S496Seat heating, rear
S4CVFine wood trim oak
S4NBAutom. climate control with 4-zone ctrl
S4U1Ceramic application, control elements
Multimedia
S601TV function
S609Navigation system Professional
S654DAB tuner
S688Harman/Kardon surround sound system
S698Area-Code 2 for DVD
S6ACIntelligent emergency call
S6AETeleservices
S6FHRear-cabin entertainment, Professional
S6NSComfort telephony w/ enhanced Smartphone
S6UHTraffic Information
S6UKNight Vision with person recognition
S6WBMultifunctional instrument display
S7SZAdaptive suspension pack. Professional
Driver assistance and lightning
S502Headlight cleaning system
S508Park Distance Control (PDC)
S548Kilometre speedo
S552Adaptive LED headlight
S563Light package
S575Additional 12V sockets
S5A3BMW Night Vision with D
ynamic Light
S5ACHigh-beam assistant
S5AGLane change warning
S5ASDriving Assistant
S5DAPassenger airbag deactivation
S5DLSurround View
Wheels and drive
S230Extra package, EU-speciifc
S233Increased towing capability
S248Steering wheel heater
S255Sports leather steering wheel
S258Tyres with runflat properties
S2H7BMW LA wheel, V-spoke 450
S2PALocking wheel bolt
S2VBTyre pressure display
S2VMAdaptive suspension package Comfort
S2VPAdaptive suspension package Dynamic
Environment and safety
S300Emergency spare wheel
S302Alarm system
S319Integrated universal remote control
S320Deleted, model lettering
S322Comfort access
S323Soft-Close-Automatic doors
S328Footplate, aluminium
S3AARoof railing black
S3AGReversing camera
S3E2Exterieur-Design Pure Experience
S823Hot-climate version
Ablage-Paket, Adaptives Fahrwerks-Paket: Professional, Aktive Sitzbelüftung vorn, Außen-/Innenspiegel mit Abblendautomatik, Außenausstattung: Design Pure Experience, Außenausstattung: Shadow-Line Hochglanz, DAB-Tuner (Radioempfang digital), Dachhimmel Alcantara / Platin (BMW Individual), Dachhimmel Anthrazit (BMW Individual), Dachreling schwarz, Fahrassistenz-System: BMW Night Vision und Dynamic Light Spot, Fond-Entertainment-System Professional, Innenausstattung: Interieurleisten Edelholz, Innenausstattung: Keramik-Applikationen für Bedienelemente, Instrumentenanzeige, multifunktional, Klimaautomatik 4-Zonen mit autom. Umluft-Control, Komfortsitze vorn elektr. verstellbar (mit Memory), Lendenwirbelstütze Sitz vorn links und rechts, elektr. verstellbar, Lenkrad heizbar, Metallic-Lackierung, Park-Distance-Control (PDC) vorn und hinten, Raucher-Paket, Rückfahrkamera, Soft-Close-Automatik für Türen, Sonnenschutzverglasung (hinten abgedunkelt), Sound-System Harman-Kardon, Surround-Kamerasystem (Surround View), Trittbretter seitlich (Aluminium), Universal-Garagentoröffner
Airbag Beifahrerseite abschaltbar, Airbag Fahrer-/Beifahrerseite, Audiosystem BMW Professional (Radio/CD-Player MP3-fähig), Auspuffanlage (links/rechts) mit Chromblenden, AUX-IN-Anschluss (AUX-IN), Außenspiegel elektr. verstell- und heizbar, Außentemperaturanzeige, Blinkleuchte in Außenspiegel integriert, Bordcomputer, Bremsassistent, Chrome-Line Exterieur, Control-Display mit Farbmonitor (6,5 Zoll), Dachspoiler mit 3. Bremsleuchte, Dynamische Bremsleuchte, Dynamische Tractions Control (DTC), Exterieurumfänge Wagenfarbe, Fahrassistenz-System: Bergabfahrkontrolle (HDC), Fahrassistenz-System: Driving Assistant, Fahrassistenz-System: Fahrerlebnisschalter
Wichtiger Hinweis – Wichtige Information
Trotz sorgfältiger Überprüfung aller Details in unserem Angebot kann es vorkommen, dass sich Fehler einschleichen. Teilweise werden diese durch Übertragungsfehler in den Systemen der verschiedenen Plattformanbieter verursacht. Daher möchten wir darauf hinweisen, dass sich alle Angaben ohne Gewähr verstehen und keinen Rechtsanspruch darstellen.
Rechtliches: Diese Verkaufsanzeige stellt kein Angebot im Sinne des §145 BGB dar. Vielmehr handelt es sich um Informationen zur Vertragsanbahnung. Die hier gemachten Angaben sind ohne Gewähr und stellen somit keine zugesicherten Eigenschaften dar.